#1 SEO Agency for Startups
SEO Services for Startups
Backing the future Technology Start Ups in Fintech, 
E-Commerce, SaaS, Edtech, Cyber Security, Cloud & B2B.
We generate rapid growth with SEO Services tailored for your Start-Up. Let's build momentum and grow your visibility – affordable and scalabe
SEO Services for Start-Ups
AWISEE is the SEO Company for Startups offering a wide range of SEO Services tailored for your needs.
Looking to increase revenue and boost momentum with high quality organic traffic?
We offer a some of the best Startup SEO Services within the industry. Whether you are within SaaS, Fintech and other technology related sectors. Our SEO packages are tailored for startups within any stage of funding.
We tailor the ultimate strategy for your business to achieve higher rankings, increased visibility, and grow your revenue organically.

As a Start-Up, it's important to make sure that you're investing in Digital Marketing & SEO Services in order to increase your visibility online to generate more leads organically. But most importantly in order to outpace competition with a unique SEO strategy that will scale growth online.
Trusted by 100s of well-know Start-Ups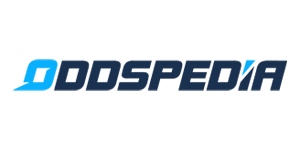 We believe in order for you to screed with SEO for Start Ups you need to focus on Data, Analysis, On-Page and Off-Page Optimization.
Our SEO Services for Startup include:
Data: Comprehensive keyword research to identify the best keywords for your business and it's competition
On-page optimization of your website's content to ensure that it is properly optimized for the selected keywords
Link building (Off-Page): Increase your ranking and boost your brand on the web
Analysis: Comprehensive tracking, reporting, and analysis of your SEO campaign progress and results.


SEO Strategy for Startups
There are many moving parts to a successful Start-up SEO campaign, but we believe that the quality of your links and content are two of the most important factors. That's why we focus on these two areas in our campaigns
In terms of Link Building for Start Ups, we focus on acquiring high-quality links from authority websites in your industry. These links will not only help to increase your website's link popularity, but they will also help to improve your website's authority and trustworthiness in the eyes of search engines.
As for On-Page Optimization (Content) it is important to make sure that your website's content is optimized for the selected keywords. You need to understand what a consumer or pontential client is searching in order for them to find you on a simple Google search.
This is perhaps one of the biggest mistakes and why many Start-Ups fail with executing the right SEO Strategy.
Most Start-Ups have dedicated in-house expertise to write content that is technical correct. But remember your future client does not always understand or know all the technical aspects of your product or service. Therefore you need optimize content from the users perspective.
This means that your website's titles, meta descriptions, headers, and copy should all include the keywords that you are targeting. However, it is also important to make sure that your content is well-written and informative, as this will help to keep visitors on your website longer, which will improve your website's bounce rate and overall ranking in the search results.
There is obviously many SEO Agencies for startups out there. At AWISEE we are an ideal partner since we work both with SEO & Marketing Agencies as well directly with the client. If you're not sure how to tackle SEO Strategy for Startups we are always here to guide you to the in making the right decision. If we are not the perfect fit we will guide you in the right direction to find the best SEO Agency for your next Startup! 
If you are looking for a comprehensive SEO strategy for your Start-Up, then schedule a free call with our team.