Link Building Slovakia. Unlock growth opportunities using our tailor-made Slovak Link Building Services, designed for companies looking to establish a presence in Slovakia and achieve their international SEO objectives.
SEO Agency Slovakia Trusted By
As a trustworthy SEO agency in Slovakia, we have built a strong reputation for collaborating with businesses across various sectors, such as Technology, Gaming, Outdoor, B2B, B2C, Casino, and more. With our proven track record, we empower companies to excel in the highly competitive online landscape and achieve impressive growth.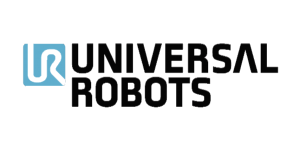 Our Slovak SEO and Link Building Services
Our SEO and Link Building services tailored for Slovakia are designed to assist Slovak businesses in establishing a robust online presence, enhancing their website's visibility on search engines, and driving organic traffic to their Slovak websites.
Amid the rise of digitalization, Slovak businesses are embracing technology to connect with a broader customer base. SEO and Link Building are crucial in this digital landscape:
Here's an outline of the diverse services we provide to help you seize opportunities in Slovakia:
1. Keyword Research and Analysis: We conduct comprehensive keyword research to identify the most relevant and high-traffic keywords for your industry in Slovakia. This enables us to optimize your Slovak website's content and meta tags to reach the right audience.
2. On-Page SEO: Our specialists will optimize your Slovak website's on-page elements, including meta titles, descriptions, headings, and content. This ensures that your Slovak web pages are not only search engine-friendly but also offer valuable information to users.
3. Technical SEO Audit: We conduct a thorough technical audit of your Slovak website to pinpoint any issues that might impact its performance in search engines. This encompasses evaluating site speed, mobile-friendliness, site architecture, and more.
4. Local SEO: For businesses targeting a local audience in Slovakia, we optimize your Slovak Google My Business listing and other local directories. This ensures that your Slovak business appears in local search results when users are seeking products or services in your area.
5. Content Creation: Our content team produces high-quality, engaging, and relevant content that resonates with your Slovak target audience. We prioritize content optimization to ensure it ranks well for targeted keywords and delivers value to Slovak readers.
6. Link Building Slovakia: Establishing high-quality backlinks is vital for enhancing your Slovak website's authority and search engine rankings. We employ ethical and effective Link Building in Slovakia from reputable blogs will boost your results in the long run
With our SEO Agency in Slovakia, you can anticipate elevated search engine rankings, augmented organic traffic to your Slovak website, and heightened online visibility in Slovakia. Ultimately, this leads to heightened conversions and business expansion in the Slovak market.
Fill in the form below to get a free quote from us. You can also get in touch if you'd like to learn more about our services.