#1 Link Building Services for Start Ups
Scale your Start Up with Link Building
Backing the future B2B / B2C Technology Start Ups in Fintech, 
E-Commerce, SaaS, Edtech, Cyber Security, Web3, Blockchain & others. We generate rapid growth so you can build momentum and become profitable
Link Building for Start Ups
Looking to increase your Start Up visibility and organic traffic? Our Link building Services your Start Up is needed. We offer tailored link building services that can help you achieve higher rankings, increased visibility, and grow your revenue organically. 
As a startup, it's important to make sure that you're investing in Digital Marketing in order to get your brand out there and attract customers. One way to do this is through link building. Link building is the process of creating backlinks to your website from other websites. This can be done through guest blogging, directory submissions, or by simply reaching out to other website owners and asking for a link.
Link building is an important part of any digital marketing strategy, but it's especially important for startups. That's because links can help your website rank higher in search engine results pages (SERPs), which means more people will see your site when they're searching for relevant terms. In addition, links can also help to increase traffic to your website, as well as improve your brand's visibility and reputation.
Trusted by 100s of well-know Start Ups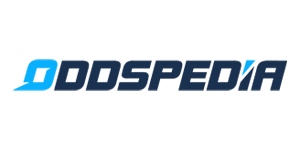 Startups - Key driver of Economic Growth
Startups is a key driver of economic growth globally and locally. The value that startups create through link building is nearly on par with the GDP of a G7 economy, and the amount of startup funding in 2021 surpassed $600 billion, shattering funding records. The number of unicorns is well past the 1,000 mark and growing exponentially. Digital Marketing and SEO for startups is a key part of this success.
Some of the key industries that are ripe for Start Ups include:
E-Commerce
Virtual Reality (VR)
B2B Software (SaaS)
Big Data
Edtech
Fintech
Artificiel Intelligence (AI)
Real Estate
There are a few reasons why these industries are particularly attractive for start ups. First, they are all rapidly growing industries with a lot of potential for growth. Additionally, they are all industries where there is a lot of room for innovation. In other words, there is a lot of potential for start ups to come in and disrupt the status quo.
SEO Services for Startups
As a startup, you're always looking for ways to get ahead of the competition. One way to do that is by investing in SEO services for your Start-Up
Link building is an important part of SEO, and our team can help you get the links you need to help your site rank higher in search engine results pages.
Our link building services for startups are designed to help you get the most out of your budget. We'll work with you to create a customized link building plan that fits your needs and helps you achieve your goals. 
Contact us today to learn more about our services and how we can help you grow your startup.
Let's scale your Start Up
If you're not sure where to start with Link Building for your Start Up, we are always here for you to discuss your next journey.
Let's jump on a call to get started on learning how we can leverage your growth!