Link Building Serbia. Unlock growth with our specialized Link Building services in Serbia. As an SEO Agency in Serbia, we excel in enhancing online presence through strategic Link Building and SEO Outreach, ensuring high-quality Serbian Backlinks for a competitive edge in the market.
SEO Agency in Serbia Trusted By
Being a trustworthy SEO Agency in Serbia, we've solidified our reputation by teaming up with companies spanning various sectors, such as Technology, Travel, Gaming, Industrial, and beyond. With our proven track record, we equip businesses to thrive in the fiercely competitive digital realm, achieving significant growth within these dynamic and innovative fields.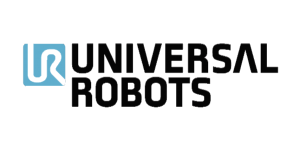 Link Building in Serbia can present challenges due to language and cultural differences. In contrast, Guest Post and Link Building are widely understood practices in the US. This makes communication regarding Do-Follow, Permanentley placed articles easier.
Serbia's burgeoning technology sector presents a promising future for growth. With a solid track record of around 40% annual growth this year and a thriving ecosystem, the country's IT industry offers a fertile ground for SEO and Link Building strategies. Investing in these digital avenues in Serbia can capitalize on the sector's upward trajectory, elevating online visibility and authority for businesses seeking to thrive in this dynamic landscape.
As a European Link Building Agency, we specialize in approaching Serbia's unique landscape. With us, you'll benefit from local insights to make informed decisions about Link Building in Serbia. Unsure about Outsourcing your Link Building in Serbia? We're here to strategize before you commit to a test
Fill in the form below to get a free quote from us. You can also get in touch if you'd like to learn more about our services. 
Our Link Building Services
Our comprehensive range of Link Building Services in Serbia encompasses various strategic approaches, meticulously designed to cater to the specific requirements of the Serbian market:
1. Guest Posting in Serbia: Collaborating with authoritative Serbian websites to publish well-researched and valuable content. This approach not only helps establish your authority within your industry in Serbia but also earns you high-quality backlinks that boost your search engine rankings.
2. Local Citations for Serbian Market: Building a strong local presence in Serbia by securing your business information on Serbian local directories, platforms, and mapping services. This enhances your visibility to Serbian audiences, establishing trust and credibility within the local community.
3. Content Outreach in Serbia: Reaching out to Serbian websites and platforms relevant to your industry to offer unique and valuable content. By providing informative articles or resources tailored to the Serbian audience, you not only position yourself as an expert in Serbia but also earn authoritative backlinks.
4. Resource Link Building Serbia: Creating in-depth and informative resources such as guides, tutorials, or infographics specific to the Serbian market. These resources become valuable assets that Serbian websites are inclined to link to, further solidifying your expertise and boosting your online visibility within Serbia.
5. Broken Link Building for Serbian Websites: Identifying broken links on high-ranking Serbian websites and proposing your relevant content as a replacement. This approach not only helps the website owners in Serbia by fixing broken links but also provides you with an opportunity to secure high-quality backlinks from Serbian sources.
6. Social Bookmarking for Serbia: Leveraging Serbian social bookmarking platforms to share and promote your content within the Serbian audience. This drives engagement and traffic specific to Serbia and attracts potential backlinks from Serbian users who discover and find value in your content.
7. Link Reclamation in Serbia: Identifying instances where your brand or content has been mentioned within the Serbian context but not linked back to. Reaching out to Serbian website owners and requesting proper credit can lead to the acquisition of valuable backlinks from Serbian sources.
Our tailored Link Building Services in Serbia are meticulously crafted to align with the unique needs of your business in the Serbian market. By strategically utilizing these approaches within Serbia, we enhance your online presence, authority, and search engine rankings, establishing a solid foothold in the Serbian digital landscape.
Let's talk Link Building Serbia
Fill in the form below to get a free quote from us. You can also get in touch if you'd like to learn more about our services.