Link Building Switzerland
Link Building Switzerland. Tap into growth potential with our Swiss Link Building Services, crafted for companies looking to target Switzerland and accomplish their aspirations. Our comprehensive Swiss Link Building and SEO Outreach Strategies go beyond the basics, emphasizing the significance of acquiring top-tier, relevant links to outperform competitors in the Swiss market.
Link Building Company Switzerland
Being a reputable Link Building Company in Switzerland with a presence in Zürich, we have established a robust reputation for partnering with global companies across diverse sectors. Our proficiency extends to industries such as SaaS, Healthcare, Industrial, Fintech, Travel, Technology, and more. Through our demonstrated track record, we enable businesses to thrive within the fiercely competitive online realm and attain remarkable growth in this dynamic and innovative sector.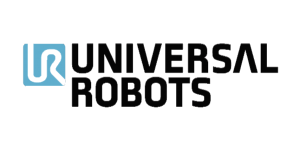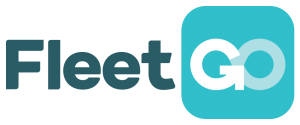 Our Swiss SEO and Link Building Services
At AWISEE, our Link Building Strategy is crafted to empower global companies in increasing their online presence, driving enhanced traffic, and boosting revenue on a worldwide scale.
In the Swiss digital landscape, industries such as fintech, biotech, and e-commerce thrive remarkably. Fintech alone garnered investments exceeding $400 million in 2022 reflecting the country's robust financial technology ecosystem. Moreover, the biotech sector attracted investments reaching $2.3 billion, underscoring Switzerland's position as a biotechnology leader in Europe. 
We offer Swiss SEO and Link Building services, including SEO optimization, Guest Posts, Digital PR, and Multilingual SEO strategies, all aimed at ensuring remarkable growth for businesses operating online:
1. Link Building Switzerland: Our adept team identifies pertinent and authoritative Swiss websites to secure top-notch Swiss backlinks for your project. By engaging in Link Building within Switzerland, we enhance your website's domain authority and boost its visibility in search engines, driving targeted traffic to your platform.
2. Swiss SEO Services: Elevate your online presence in Switzerland with our specialized SEO services. We provide strategic keyword optimization, content enhancement, and authoritative link building to elevate your search engine rankings, stimulate organic traffic, and effectively connect with your target audience.
3. Digital PR Outreach: Our in-house Outreach team initiates tailor-made Digital PR campaigns, forging connections with influential figures and media outlets in Switzerland. Through strategic partnerships, we secure media coverage and mentions, amplifying your project's credibility and expanding its reach.
4. Multilingual SEO Marketing: Seamlessly navigate uncharted markets with our Multilingual SEO Marketing Services. We offer expert translation, localization, and cross-cultural insights to empower Swiss companies to establish effective connections and seize growth opportunities across diverse audience segments.
With AWISEE as your Swiss SEO and Link Building Agency, you can rely on our established track record in driving remarkable growth for online businesses
Let's talk Thai SEO and Link Building!
Fill in the form below to get a free quote from us. You can also get in touch if you'd like to learn more about our services.