Link Building Thailand. Unlock revenue potential with our Thai Link Building Services, designed for companies that want to target Thailand in order to achieve their goals. Our Link Building and SEO Outreach Services go beyond the fundamentals, acknowledging the importance of acquiring high-quality, pertinent links to outperform competitors in the Thai market.
Link Building Agency Bangkok Trusted By
As a trusted Link Building Agency in Bangkok, we have earned a strong reputation for collaborating with companies globally across various industries. Our expertise spans sectors like iGaming, Casino, Finance, Travel, Technology amongst others. With our proven track record, we empower businesses to excel in the highly competitive online landscape and achieve remarkable growth in this dynamic and innovative industry.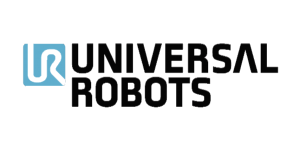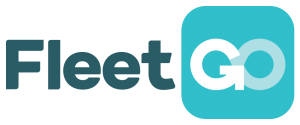 At AWISEE, our Link Building Strategy is designed to globally companies  to drive more traffic, and increase revenue on a global scale. 
Embrace the potential of the Thai economy, the second-largest in Southeast Asia, with a GDP exceeding $540 billion. Thailand's strategic location, coupled with its robust infrastructure, has led to a steady flow of foreign direct investment, averaging around $10 billion annually.
We offer a Thai SEO and Link Building services such as SEO, Guest Posts, Digital PR, and other proven strategies to ensure remarkable growth for businesses operating online:
1. Link Building Thailand: Our expert team identifies relevant and authoritative websites within Thailand to secure high-quality Thai backlinks for your project. Link Building in Thailand will enhance your website's domain authority and visibility in search engines, driving targeted traffic to your platform.
2. Thai SEO Services: Elevate your online presence in Thailand with our specialized SEO services. We offer strategic keyword optimization, content enhancement, and authoritative link building to boost your search engine rankings, drive organic traffic, and connect with your target audience effectively.
3. Digital PR Outreach: Our in-house Outreach team initiates personalized Digital PR campaigns, connecting with key influencers and media outlets in Thailand. Through strategic partnerships, we secure media mentions and coverage to boost your project's credibility and reach.
4. Bilingual Digital Marketing: Navigate new markets confidently with our bilingual digital marketing services. We offer expert translation, localization, and cross-cultural insights to help Thai companies connect effectively and seize growth opportunities in diverse audiences.
With AWISEE as your SEO and Link Building Agency, you can trust our proven track record in driving remarkable growth online businesses. Our expertise in Link Building, Guest Posts, Digital PR, and other effective strategies will help your platform increase traffic, expand its global reach, and achieve significant revenue growth in the competitive space online industry. 
Let's talk Thai SEO and Link Building!
Fill in the form below to get a free quote from us. You can also get in touch if you'd like to learn more about our services.