Link Building Vietnam. Unlock growth opportunities with our Vietnamese Link Building Services, tailored for companies aiming to target Vietnam and achieve their objectives. Our comprehensive Link Building and SEO Services transcend the basics, recognizing the significance of acquiring top-quality, relevant links to surpass competitors in the Vietnam
Link Building Services Vietnam Trusted By
Being a reputable Link Building Agency in Vietnam, we have established a solid standing through collaborations with global companies across diverse sectors. Our expertise spans industries such as iGaming, Casino, Finance, Travel, Technology, and more. With our demonstrated track record, we empower businesses to thrive within the fiercely competitive online realm and attain remarkable growth in this dynamic and innovative sector.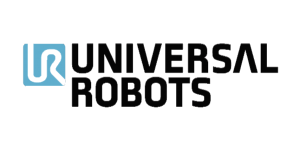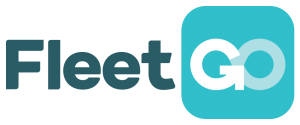 Our Vietnamese SEO Link Building Services
At AWISEE, our strategic approach to SEO and Link Building is designed to support global companies by enhancing their website traffic and boosting revenue on an international scale.
Recognize the immense potential of the Vietnamese economy, a robust contender in Southeast Asia with a GDP surpassing $300 billion. Vietnam's strategic geographical location and robust infrastructure have consistently attracted substantial foreign direct investment, averaging around $15 billion annually.
We offer specialized Vietnamese SEO and Link Building services tailored to businesses operating in the online sphere:
1. Vietnamese Link Building: Our skilled team identifies pertinent and authoritative websites within Vietnam to secure high-quality Vietnamese backlinks for your project. The process of Link Building in Vietnam enhances your website's domain authority and amplifies its visibility in search engine results, driving focused traffic to your platform.
2. SEO Services for Vietnam: Elevate your online presence in Vietnam with our targeted SEO services. We provide strategic keyword optimization, content enrichment, and authoritative link building to bolster your search engine rankings, amplify organic traffic, and effectively engage your intended audience.
3. Digital PR: Our in-house Outreach team launches personalized Digital PR campaigns, establishing connections with key influencers and media platforms in Vietnam. Through thoughtful partnerships, we secure media mentions and coverage, elevating your project's credibility and expanding its outreach.
4. B2B Marketing Services: Leverage our comprehensive B2B Marketing Services to elevate your business's reach and impact. Our tailored strategies are designed to establish your brand as an industry leader, generate qualified leads, and foster meaningful partnerships. Through precise targeting, data-driven insights, and impactful content, we enable you to navigate the complexities of B2B markets, build lasting relationships, and drive sustainable growth.
Enlisting AWISEE as your SEO and Link Building Agency ensures access to our established track record in driving remarkable growth for online enterprises. Our proficiency SEO, Link Building, Guest Posts, Digital PR, and other impactful strategies empowers your platform to surge in traffic, broaden its international footprint, and achieve notable revenue expansion within the competitive online landscape.
Fill in the form below to get a free quote from us. You can also get in touch if you'd like to learn more about our services.