Why is SEO important for your eCommerce? How do you actually grow your traffic to your WooCommerce or Shopify? Working within E-commerce since 2013 we got you covered on all the basics from technical SEO, SEO writing and the most important Link Building for E-Commerce
eCommerce SEO Agency
Grow your WooCommerce and Shopify with us
Achieve higher rankings on your targeted Keywords for your E-commerce, increase your visibility, and convert search results into actual leads with our Ecommerce SEO Agency
E-commerce
SEO Services

That Turns Traffic into Orders
Why SEO for an E-commerce? 
So first thing first, why should you consider working with SEO for your Ecommerce?

If you put it in perspective your daily life, we Google almost about everything we need. Either if it is a product or a service, we are always looking for an answer. 
The most natural client comes from a Google Search. We call it Organic. 

If you dedicate time and money – into SEO for your E-commerce – you will be much rewarded. 
Custom SEO Strategy for your Ecommerce
In order to actually succeed with SEO – you must have a clear SEO Strategy for your E-commerce that are in-line with your long-term objectives. We help you to put a strategy into place – so you can easily monitor the success rate of the SEO campaign,. 
In order to actually appreciate our SEO services we offer a transparent pricing model that anyone can work with. Whether you are a large cooperation – or just starting off selling online – we can help you! We do not charge any monthly retainers – or any fixed pricing plans. Pay for what you need, as little or as much you want – depending on your budget.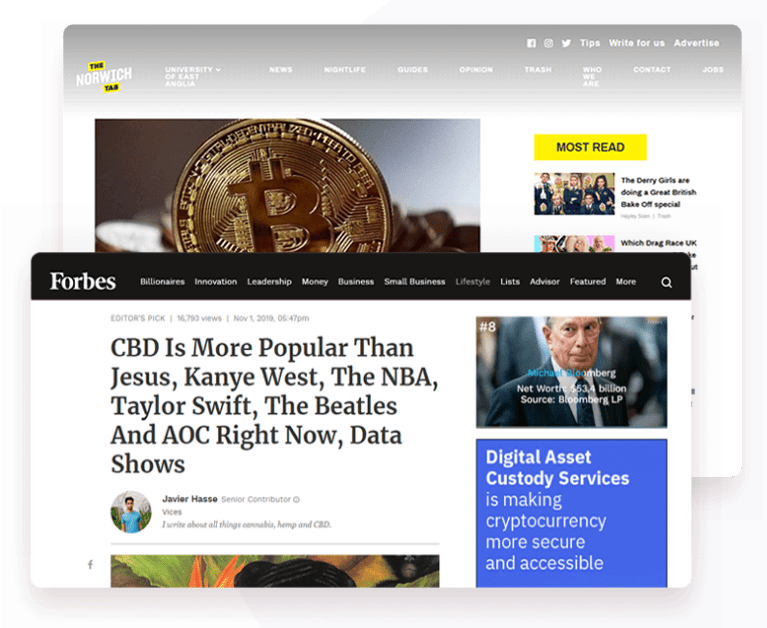 We Outreach for your needs
We just do not talk...
We deliver Search Results

😉
Custom SEO for Ecommerce
Boost your brand visuality and increase traffic
In order for an International Company to penetrate new market share into a new Geographics, the local expertise is a must. Many large companies struggle to find the right resources and usually it takes years. With our experience and established network, we got you covered what you really need. If you are an E-commerce Agency whom specialized in SEO or if you run your Ecommerce within WooComemrce and Shopify - we are there to help. Get in touch with our E-commerce specialists to map out your next adventure
Grow your traffic with us!
Our
Ecommerce SEO

Services

Link Building / Guest Posts
In order to keep up with competition within Google - a natural and holistic way of getting inbound links to your E-commerce is crucial. We help you with tailored Link Building and Guest Post strategies to lift your brand to new heights.

In order to better understand the Local market - you need to work with an E-commerce Specialists that is not only fluent but also has a track record and know the local market. We got the right connection to make you feel comfortable. If you are an SEO Agency or an E-commerce - we got you covered.

If your product descriptions or content on your E-commerce is not fully opmtized - you will never rank on the selected keywords you are trying to focus. Let us take care of the optimization - so you can upload new products and sky rocket your oragnic traffic
Ecommerce ROI Calculator
SEO vs. PPC?
In order to better understand why SEO is a better marketing strategy than PPC Let's showcase an example with a simple E-commerce ROI Calculator:
$3k Investment Breakdown
PPC: 40 Orders gained
SEO: 25 Orders gained
$100 Order Value
Avg. Customer Life Time Value(CLV):
$10k SEO & $3,100 PPC
ROI?
SEO: 233%
PPC: 3%
How did we calculate?
((CLV-Invt) /Invt) x100 =ROI
Trusted Ecommerce Partners
We at AWISEE is a reliable outsourcing partner when it comes to scaling your E-commerce SEO. Whether if you have an WooCommerce, Shopify, Magento or Prestashop - we know how to deliver high quality SEO to boost your rankings and turn text into quality leads. . Trusted as a local expert by numerous marketing agencies around the world. Some of our valued Agency Partners are: